Impresario Perfume Oil
Inspired by Diaghilev
Regular price
€18,95
/
Tax included.
Shipping
calculated at checkout.
Available in Stock
Available for immediate dispatch. If order placed before 2PM AEST (business days), this item will usually leave our warehouse on the same day otherwise on the next business day.
---
Perfume Oil Inspired by Diaghilev, Roja Parfums
Description

Impresario, oil cologne for men inspired by Diaghilev perfume for men, is a captivating masculine fragrance that exudes sophistication and refinement. Its scent is both bold and alluring, combining fresh and floral notes with warm and woody undertones to create a truly mesmerizing olfactory experience.
Notes

Top:
Lemon, Bergamot, Lime, Orange, Tarragon
Middle:
Rose de Mai, Jasmin de Grasse, Tuberose, Ylang Ylang, Heliotrope, Violet, Blackcurrant Buds, Peach
Base:
Clove, Cumin, Nutmeg, Patchouli, Oakmoss, Vetiver, Cedarwood, Guaiacwood, Sandalwood, Benzoin, Vanilla, Peru Balsam, Orris, Styrax, Labdanum, Leather, Ambrette, Ambergris, Musk
Features


Alcohol-Free

Animal Cruelty-Free

Vegan

Phthalate-Free

Substances of Animal Origin Free

 
Impresario, oil cologne inspired by Diaghilev, Roja Perfumes, is a captivating fragrance that gracefully embodies classic elegance while weaving its own perfume oil unique tale, leaving an unforgettable mark.
What is Perfume Oil ?
Perfume oils, also known as fragrance oils, are aromatic compounds formulated with the use of pure essential and fine fragrance oils derived from natural and synthetic ingredients without alcohol base, and can be used directly on the skin.
What are Designer Inspired Perfume Oils?
Perfume Oil Expressions offers Designer-inspired perfume oils or fragrance oils formulated to capture the essence and character of well-known designer fragrances, offering a similar olfactory experience at a more affordable price point.
Perfume Oils Vs Perfume Sprays?
Perfume oils offer a more intense and concentrated fragrance compared to sprays. Sprays with alcohol content evaporate quickly, creating a larger mist. Our Perfume oils have no alcohol and have a slower evaporation rate.
Are Perfume Oils Expressions Vegan?
Perfume Oil Expressions do not contain any substance of animal origins and are vegan.
Are Perfume Oils Expressions tested on animals?
Absolutely not. Perfume Oil Expressions are not tested on animals.
How do I apply perfume oils
The most common way of applying perfume oils is to apply them to the inner wrists, along the jawline, behind the earlobes, into the tips of your beard (If you have one.) or the ends of your hair. Some perfume oils can also be indirectly applied on the clothes by allowing fabric to touch the skin areas on which the perfume oil has been applied on. However, it should be tested in a non-visible place beforehand. This is especially recommended for darker oils. Note that we accept no liability for damage to clothing.
I received a discount/promo code. How do I use it?
Please click here for desktop site and click here for mobile site.
How do I look after Perfume Oil?
To maintain longevity and freshness, keep the perfume oils away from direct heat and sunlight.
To which countries do you ship?
We ship worldwide
When can I expect my order to be delivered?
We endeavor to process and ship your order within 24-48 business hours from the time payment is received. Shipping times can vary between 4 - 7 business days in Australia and between 10 - 21 business days internationally. Please refer to Shipping & Delivery (insert the link) for more details on our process.
How can I track my order?
Once your order has been shipped, we will email you a confirmation email containing your tracking number and a link to the carrier's website, where you can monitor the progress of your delivery. To track your order, simply click on the link or copy and paste the tracking number into the carrier's website. 
What if I need to return or exchange a purchased product?
We aim to provide the utmost customer satisfaction. It is towards the fulfillment of this endeavor that we do our best to resolve all your concerns and issues. Due to the nature of the product, refunds are not offered for change of mind. A refund will be offered if the product is faulty or damaged. Mail us at info@perfumeoilexpressions.com within seven days of receipt of the product.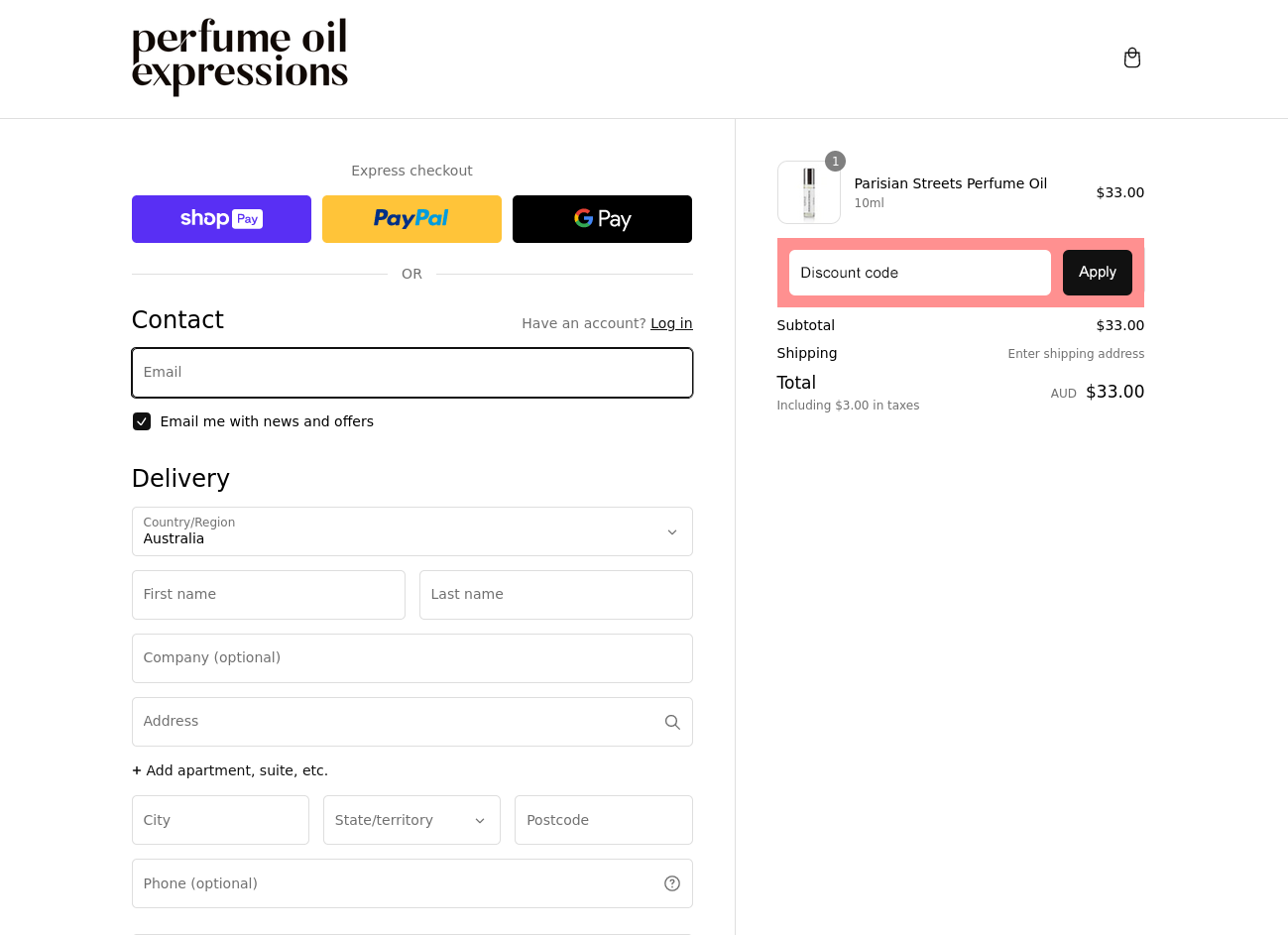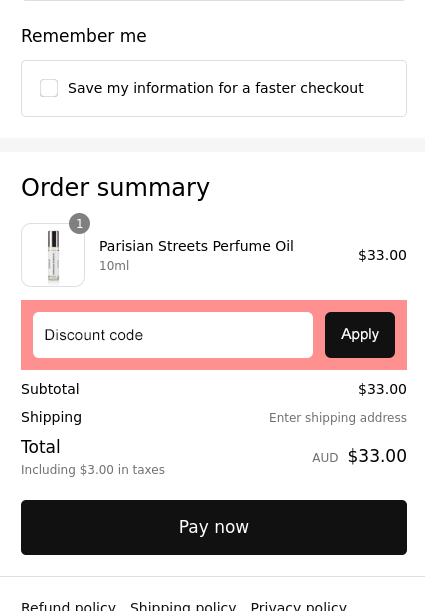 Impresario (Diaghilev)
Impressed.. Others dont stand a chance to these oils . Thank you for the samples .
So strong.
Another one I wore way too much of and felt overpowered. If you wear it correctly, unlike I did hahaha, it can be a magical scent. Reminds me of a vintage kind of Indian Arabic type scent. Super strong and high quality. 8/10